How do I send a one-time mass email to my tenants? [SiteLink Web Edition]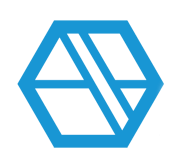 Ashley_D
Registered User, Registered Moderator, Community Manager
✭✭✭
In some cases, you may need to send a one-time mass email to your tenant base. For example, to let them know that your parking lot is being repaved or to notify them of upcoming holiday hours.
Note: If you would like to create an email event to send to individual tenants, please check out
this article.
Create the form for the email you wish to send
1. In SiteLink Web Edition, click
 Setup.
2. Click on Form Setup.
3. Click Add and then create the form using either HTML or RTF.
To send the email
1. Go to Company and click Forms.
2. Select the document that you want to email from the menu on the left.
3. Select the tenants that you want to email.
You can do this by either using the wizard in the top right or select all.
The Wizard allows you to choose from a host of categories rather than selecting All tenants or one by one.
4. Select E-mail and then click Process.
Categories
SiteLink Community Discussions
Self-Storage Operations
SiteLink Marketplace
Self-Storage Times