How do I add a unit?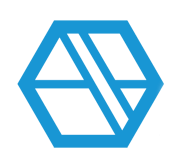 Ashley_D
Registered User, Registered Moderator, Community Manager
✭✭✭
1. In SiteLink Web Edition, click on Setup from the SiteLink home screen.
2. Select Units & Tenants along the left-hand side of the window, followed by Add Units.
3. Begin by entering the unit number(s) to add to the database. Enter the unit number in the Starting field. If a single unit is being added, SiteLink will automatically default the Ending field to the same unit number for you.
If multiple units are being added with the same specifications, enter the first unit in the set in Starting, and the last unit in the set in the Ending field. For example, if you put 001 in the starting and 100 in the ending, you will create 100 units in numerical order with the same characteristics. This is a major time-saver when adding units. 
4. Select the Unit Type from the drop-down menu. 
5. Enter the width and the length of the unit(s) into their respective fields.
6. Enter the designated Monthly and Weekly rate for the unit. Even if you do not rent on a weekly basis, you do need to enter an amount in this field. That does not mean that you have to move someone in at a weekly rate.
7. Enter the Security Deposit amount for the unit(s) if applicable.
8. Enter the Floor in which the unit(s) will be located.
9. Select the Entry Location and Door Type of the unit(s). 
10. From the check boxes available, select any key features of the unit(s) to be added.
11. Enter a description for the unit if you would like. 
13. Select the Save button in the bottom right-hand corner and then click Close to complete. 
Categories
SiteLink Community Discussions
Self-Storage Operations
SiteLink Marketplace
Self-Storage Times