How do I add a unit to the map?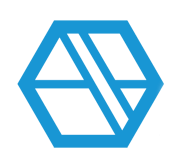 Ashley_D
TX
Registered User, Registered Moderator, Community Manager
✭✭
Make sure you are logged into SiteLink Web Edition. If you need help logging in, please contact your account admin or the SiteLink Support Team at [email protected]
Click Map on the left.
Select which floor you would like to edit at the top left of the sidebar. The drop-down menu should have your floor numbers (0, 1, 2, etc) as well as an option "***" which selects all floors. 
Once you have selected the floor to edit, click on Edit in the Setup section.
This will bring up a list of your units that are not currently on the map. If you cannot see some of your units, make sure the correct floor is selected. If you still do not see the unit you are looking for, check that the unit has been created.
To add the units to the map, select the units on the left. Multiple units can be selected by pressing CTRL or SHIFT and left-clicking. Then click Add at the bottom.
This will bring the units you selected to the right window. Here, you can choose how the units will be arranged, such as which order they will be in and how they are positioned.
You can do this by clicking Align options, or the Order and Width/Length options. You will see a preview of what they will look like when adding to the map.
Once you are happy with the preview, click OK and the selected units will appear on the map. 
You can position them using either the arrow keys on your keyboard or by dragging them with the mouse. 
When you are done, click Save. 
Categories
SiteLink Community Discussions
Self-Storage Operations
SiteLink Marketplace
Self-Storage Times