How do I setup Web Template and generate URLs for my web developer?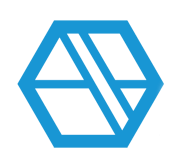 Ashley_D
TX
Registered User, Registered Moderator, Community Manager
✭✭
From the Corporate Control Center, click on Website and Web Template Setup.
Select the site that you would like to create a template for and then click Next. 
Click on the Web Template eCommerce Gateway tab.
Click on each tab on this page and fill out all the settings that fit your situation. All of the required fields in green must be filled out.
Once the required fields are filled out on each tab, click Save. 
Click URLs and Other Required Information for Your Web Developer in the bottom left corner of the page.
You can either save the instructions to a file or email instructions to your web developer. 
Your web developer can edit the website and link to any of the URLs to take payments and reservations among other options.
Do you have any feedback on this article? Click the button below to let us know. 
Categories
SiteLink Community Discussions
Self-Storage Operations
SiteLink Marketplace
Self-Storage Times