How do I add an Online Move-In link to customer communications?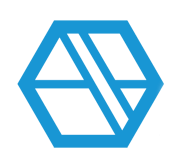 Ashley_D
TX
Registered User, Registered Moderator, Community Manager
✭✭


If you are using Online Move-Ins through SiteLink Web Edition, you can insert a link into your customer communications (such as booking confirmations, quotes, and reservation email templates) to send customers directly to your Online Move-In page. Check out our article about how to enable Online Move-Ins if you haven't done so already for a step by step guide. 
How can I add an Online Move-In link to forms?
Navigate to the
Setup
screen.
Click Form Setup.
Highlight the specific form you want to add the Online Move-In link to and click Edit and then Edit RTF Form. 
Note: The form must be in the category "Reservation".
Click on the place in the document where you would like to add the link. Add text such as "Move in Now!" to let the customer know where the link will lead to. 
With your cursor to the right of the text that you just added, click Insert at the top of the screen. Choose Keyword and select Reservation.OnlineMoveInURL. If you don't see that keyword as an option, you'll need to run a live update.

Click Save when you're done. 

How do I add an Online Move-In link to text messages?
If your SiteLink software is integrated with an integrated SMS provider, you can also add the link to SMS reservation confirmations. 
From Form Setup, click Edit under the SMS section on the right-hand side. 
Click Keywords and then select Reservation.OnlineMoveInURL.

Click OK when you're done. 

Categories
SiteLink Community Discussions
Self-Storage Operations
SiteLink Marketplace
Self-Storage Times