SiteLink Corporate Control Center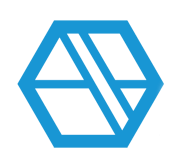 Ashley_D
TX
Registered User, Registered Moderator, Community Manager
✭✭


What is SiteLink Corporate Control Center?
SiteLink's Corporate Control Center (CCC) allows you to adjust settings for one or multiple stores, all from one place. You can set user levels, forms, discount plans, revenue management, and more as well as view reports across all locations on your account. 
Login credentials
Your Corporate Control Center was likely set up during your original software implementation. Owners and Technical Contacts typically have access to CCC and can create logins for other users. If you don't have a CCC login, reach out to someone at your company who does and can grant you access. 
If you already have a Corporate Control Center login and you need help logging in, please reach out to our Support Team. 
Note: Your login credentials may be different from those you use to log into SiteLink Web Edition.
How to log in on SiteLink myHub
Go to myhub.sitelink.com from your browser. You will see a section on the right-hand side of the screen to enter your CCC login credentials.
Categories
SiteLink Community Discussions
Self-Storage Operations
SiteLink Marketplace
Self-Storage Times