Setting user permissions for Corporate Control Center Access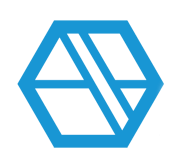 Ashley_D
Registered User, Registered Moderator, Community Manager
✭✭✭
Permissions for SiteLink Corporate Control Center access are set separately from SiteLink Web Edition. Within Corporate Control Center, permissions are labeled as Rights. Users with Users and Rights permissions (typically an Admin), can customize which users have access to each location as well as all of the different reports and operations available in the Corporate Control Center.
To edit your SiteLink Corporate Control Center permissions:
1. In SiteLink Corporate Control Center, select Corporate Users and Rights from the menu on the left. 
2. Before assigning rights to individual users, you will need to set up Rights. To do this, click Security Policies. If you have already set up Rights and need to make changes to which Rights are assigned to individual users, skip ahead to step 6.
3. The descriptions on the left side of the screen explain the different types of rights that you can set. Click Add to add a new right or select an existing right and click Edit to make changes. 
4. If you are creating a new Right: 
4a. Enter a name for the Right Policy.
4b. Select a Type from the dropdown menu (Operation, Site, Report, Franchise, API, or Virtual Terminal).
4c. Enter a Description of the Right Policy (optional).
4d. Check the boxes for the reports, operations, etc you want to include in the right. The options available in this section will change depending on the Type you select in step 4b. 
In the example below, we are setting up a right to view reports related to insurance. We have named the right Insurance Reports, selected Report from the drop-down, and checked the reports related to insurance. Users with this right will be able to view the reports that have been checked. 
5. Click
Add
when you are done creating a new right or Save if you're editing one that was previously created. 
6. Repeat steps 3-5 for any other rights that you would like to set up. 
7. To assign Rights to your employees, click
Users
from the
Corporate Rights and Permissions
window. 
8. Click Add to create a new user or select an existing user and click Edit to make changes. 
9a. Check the appropriate boxes to allow access to specific sites or all sites. 
9b, Check the boxes for each right that you want to assign to the user. 
9c. Enter the user's name, email address, and create a password. 
10. Click Ok to save your changes.
Once you've set up your rights, your Corporate Control Center users will only have access to the rights you've assigned to them.
Categories
SiteLink Community Discussions
Self-Storage Operations
SiteLink Marketplace
Self-Storage Times