Storable Access Control: How do I provide a gate code at move-in?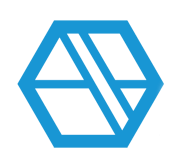 Ashley_D
Registered User, Registered Moderator, Community Manager
✭✭✭
If you use Storable Access Control, you can easily enter a gate code during the move-in process to grant tenant access. 
In SiteLink Web Edition, complete the move-in as usual by clicking Move In from the Operations screen.
Select the unit the tenant is moving into and click Next. 
Then, click + Add to create a new tenant.
Fill in the tenant's information and click OK.
A random gate code will be created for the tenant. However, you can enter a new gate code in the Gate Code field if you would like. Click OK. 
The next screen will confirm the tenant's access settings. Click Next.
Complete the move-in by entering the tenant's billing and payment information, then click Save. 
Revoking gate access
With Storable Access Control, gate access is automatically revoked when the tenant moves out or becomes delinquent. When a tenant pays their bill and is no longer delinquent, their access will be automatically reinstated.
Categories
SiteLink Community Discussions
Self-Storage Operations
SiteLink Marketplace
Self-Storage Times