Storable Access Control: Where can I view a log of access activity?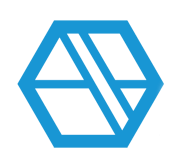 Ashley_D
Registered User, Registered Moderator, Community Manager
✭✭✭
⚠️  This article is applicable for Storable Access Control users.
Access Activity Logs allow you to reference attempts to use access points at the facility level. You can view successful, failed, and unknown access attempts for all of your access points right from your SiteLink software. This is helpful when investigating security issues, diagnosing passcode issues, or informing business decisions.
To view the Access Activity Log: 
From the Operations screen in SiteLink Web Edition, click Access. 
On the Activity tab, you will see a list of activity including:
Day/Time of the activity 

Description of the activity

Access Point the person accessed or tried to access

Name of the accessor
If you click the date of an activity, a sidebar will appear which allows you to update the accessor's access code. You can also toggle Revoke Access to revoke or reinstate access.
The list of activities is broken up into pages with a maximum of 50 results each. You can toggle between pages using the controls in the bottom right corner.
You can also filter the list by date range. Click the filter icon in the top left corner of the page and enter a Start Date and End Date. Then, click Apply. 
Categories
SiteLink Community Discussions
Self-Storage Operations
SiteLink Marketplace
Self-Storage Times