Storable Access Control: How do I change an access code?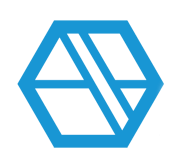 Ashley_D
Registered User, Registered Moderator, Community Manager
✭✭✭
⚠️  This article is applicable for Storable Access Control users.

To change an Accessor's access code, navigate to Access from the Operations page in SiteLink Web Edition. 
You can change the access code from either the Accessor tab or the Activity tab. 
From the Accessor tab, click on a tenant name to expand a side bar. 
From the Activity tab, click the date of an activity to open the side bar. 
Enter a new access code in the Access Code field and click Save. Gate codes must be 4-10 numeric characters only. From the side bar, you can also toggle Revoke Access to revoke or reinstate access.
Please note: Updates to gate codes will not be reflected on the Tenant Record in SiteLink. We will be updating this in a future release so that gate codes are recorded consistently throughout SiteLink when an update is made.
Categories
SiteLink Community Discussions
Self-Storage Operations
SiteLink Marketplace
Self-Storage Times