Storable Access Control: How do I edit Access Hours?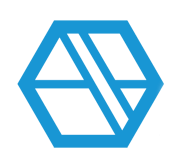 Ashley_D
Registered User, Registered Moderator, Community Manager
✭✭✭
Access Points and Hours are initially set during the Storable Access Control implementation process. If you need to make any changes, follow the instruction below:
1. From the Operations page in SiteLink Web Edition, click Access.
2. Click Settings. 
3. Click the pencil icon next to an Access Point. 
4. You can edit the hours for each day of the week, uncheck any days you do not wish to allow access, or check the box for 24 hour access depending on your preferences. Click Save when you are done. 
Exit hours
In order to prevent customers from being unable to leave your facility after hours, many users set their Exit Access Point to 24 hours. That way, customers can only enter your facility during certain hours but can leave at any time. 
If you prefer not to allow 24 hour exit, you can create a buffer by setting your exit hours to be an hour or two later than your entry hours. This allows customers who enter your facility shortly before close to exit without assistance. Our Implementation team typically sets up a buffer between entry and exit hours with your approval for this reason. 
Additionally, if a customer does get locked inside your facility after hours, you can always open the gate remotely in SiteLink. 
Categories
SiteLink Community Discussions
Self-Storage Operations
SiteLink Marketplace
Self-Storage Times