Storable Access Control: The Accessors page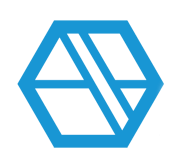 Ashley_D
Registered User, Registered Moderator, Community Manager
✭✭✭
If you are using Storable Access Control, you can view all tenants who have access to your facility and change their access status or gate code from the Accessors page in SiteLink. 
To get to the Accessors page, click Access from the Operations screen in SiteLink Web Edition. 
Click Accessors.
By default, tenants who are moved out are not shown on this page. However, if you would like to see moved out tenants, click the filter icon in the top left corner of the screen, check the box to Show Moved Out Tenants, and click Apply.  
The list of accessors is broken up into pages with a maximum of 50 results each. You can toggle between pages using the controls in the bottom right corner.
If you would like to make changes to a tenant's access status or access code, click an accessor's name from the list. A sidebar will open on the right. You can enter a new gate code in the Access Code field. 
Please note: Updates to gate codes will not be reflected on the Tenant Record in SiteLink. We will be updating this in a future release so that gate codes are recorded consistently throughout SiteLink when an update is made.
You can also check the box to Revoke Access if you would like to revoke the tenant's access or uncheck the box to reinstate access.
When you are done making changes, click Save.
Categories
SiteLink Community Discussions
Self-Storage Operations
SiteLink Marketplace
Self-Storage Times