SiteLink StorageForum Cookies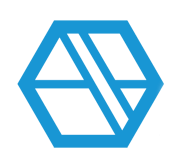 Ashley_D
Registered User, Registered Moderator, Community Manager
✭✭✭
At SiteLink, we use Cookies to improve the quality of our service.
Cookies are files, often including unique identifiers, that are sent by web servers to web browsers, and which may then be sent back to the server each time the browser requests a page from the server. Cookies can be used by web servers to identity and track users as they navigate different pages on a website, and to identify users returning to a website.
Cookies may be either "persistent" Cookies or "session" Cookies. A persistent cookie consists of a text file sent by a web server to a web browser, which will be stored by the browser and will remain valid until its set expiry date (unless deleted by the user before the expiry date). A session cookie, on the other hand, will expire at the end of the user session, when the web browser is closed.
Third-Party Cookies
We use a variety of third-party applications to provide you an enhanced experience when you use the SiteLink StorageForum.



Contact us
The forum is owned and operated by SiteLink Software, LLC, incorporated in the United States with offices in Raleigh, North Carolina.
If you have any questions or comments about this Notice, or if you would like us to update information we have about you or your preferences:
Call: +1 (919) 865-0789
Email: [email protected]
Mailing Address:
Customer Services Department
SiteLink Software, Inc.
P.O. Box 19744
Raleigh
NC 27619
United States
Last Updated: This Cookies Policy was last updated on April 27, 2017.
Categories
SiteLink Community Discussions
Self-Storage Operations
SiteLink Marketplace
Self-Storage Times